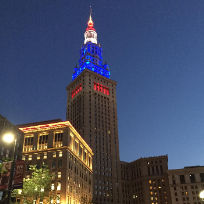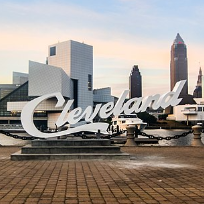 What Our Customers Have to Say
"This company manufactures excellent products that are very reliable and the real deal. They have not disappointed me and I would recommend anyone interested in power cords for their manufacturing needs to ECS. Good company prices that are fair and cheaper than anywhere else and has great quality products." Jesse T.
Providing reliable products for over 70 years
Electric Cord Sets, Inc. opened for business in 1947, in the basement of Wilbur Benbow, one of our original founders, in Cleveland, Ohio. A small group of family and friends (pictured below) were the original investors, and the company remains a closely held family business today, with descendants of those original owners comprising nearly all of the officers and directors of the company. We are proud of the fact that we are in our 7th decade in a business and in our 5th generation of active family management.
Over the years we have had manufacturing facilities in Indiana, Mississippi, and Mexico, but we are Clevelanders, and our home offices, domestic production and warehousing are still located on Cleveland's west side in the U.S.A.. We also have partnerships with manufacturing firms in China, Taiwan and the Philippines.
Our primary business is the manufacture of custom AC power cord sets and wiring assemblies for Original Equipment Manufacturers. Although we are not a household name, most homes and businesses in America have at least one of our products plugged into their wall outlets providing power to everything from small appliances to large power tools. Together, we offer over 90 NEMA configurations as well as a variety of international configurations and specialty items. We also have a direct to consumer product line of power cords and adapters geared toward RV and Marine enthusiasts.
Because we offer products that are manufactured both domestically and in Asia, we offer more options to our customers; we can produce most parts in Cleveland with short lead times, or, we can work with our Asian partners for the most competitive pricing where lead times are not as critical. Many of our customers have us do a little of both. We also help our customers by giving them access to the Asian markets for small to medium size orders that are to small to fill a container, this saves on shipping expenses simplifies logistics.
If you are not an ECS customer already, we hope you will look over our website and contact one of our knowledgeable customer service representatives for a quotation or any questions you may have. We think you will find that Electric Cord Sets is the right connection since 1947.